Winnerwell Portable Camping Cook Grill SKU: 910496
Winnerwell Portable Camping Cook Grill is a versatile gear, serving three purposes in one.You may cook soup like food while indulging in the joy of grilling. After a delightful feast, removing all the cookware will easily transform the grill into a fire pit, adding a multitude of pleasures to your camping experience.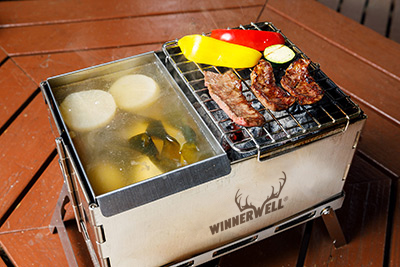 Cooking and grilling simultaneously.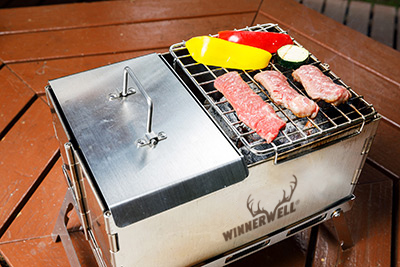 The included pot lid can speed up the cooking while preventing charcoal ash from splashing into the pot.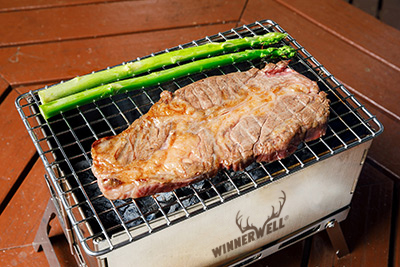 Removing the pot and applying with the included full grill net, you can have fun in grilling steak.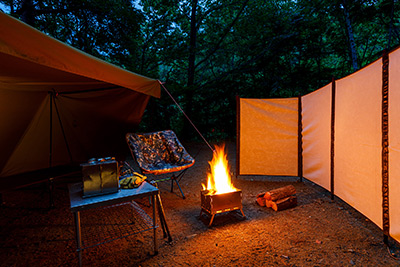 Used as fire pit.
Specification:
SKU: 910496
Name: Winnerwell Portable Camping Cook Grill
Material: AISI304 Stainless Steel + Polyester Container Bag
Stowed Dimension: (stowed inside the container bag)
300(L) x 200(W) x 150(H) mm / 11.8(L) x 7.9(W) x 5.9(H) in
Assembly Dimension: 320(L) x 175(W) x 228(H) mm / 12.6(L) x 6.9(W) x 8.9(H) in
Thickness:
Main body: 1.5mm / 0.06in
Charcoal grate: 3mm / 0.12in
Soup pot & pot lid & stand: 0.8mm / 0.03in
Net Weight: 3.8kg / 8.4lbs (including container bag)