WINNERWELL®
Winnerwell is the world's first camping stove brand that originally applies the theory of External Air intake from outside the tent and hold patents in multiple countries. The External Air draw allows the stove to perform independently from the air inside the tent. This unique feature eliminates cold drafts inside the tent and prevents the stove from consuming the hot air it has just created, making it much easier for the stove to heat a tent.
STAINLESS STEEL TENT STOVES
Precision crafted in 304 stainless steel, the Nomad and Woodlander designs set a new standard in portable wood burning stoves. 304 stainless steel is incredibly corrosion resistant and stands up well to high heat, making it the perfect material for a durable wood stove used in harsh outdoor environments.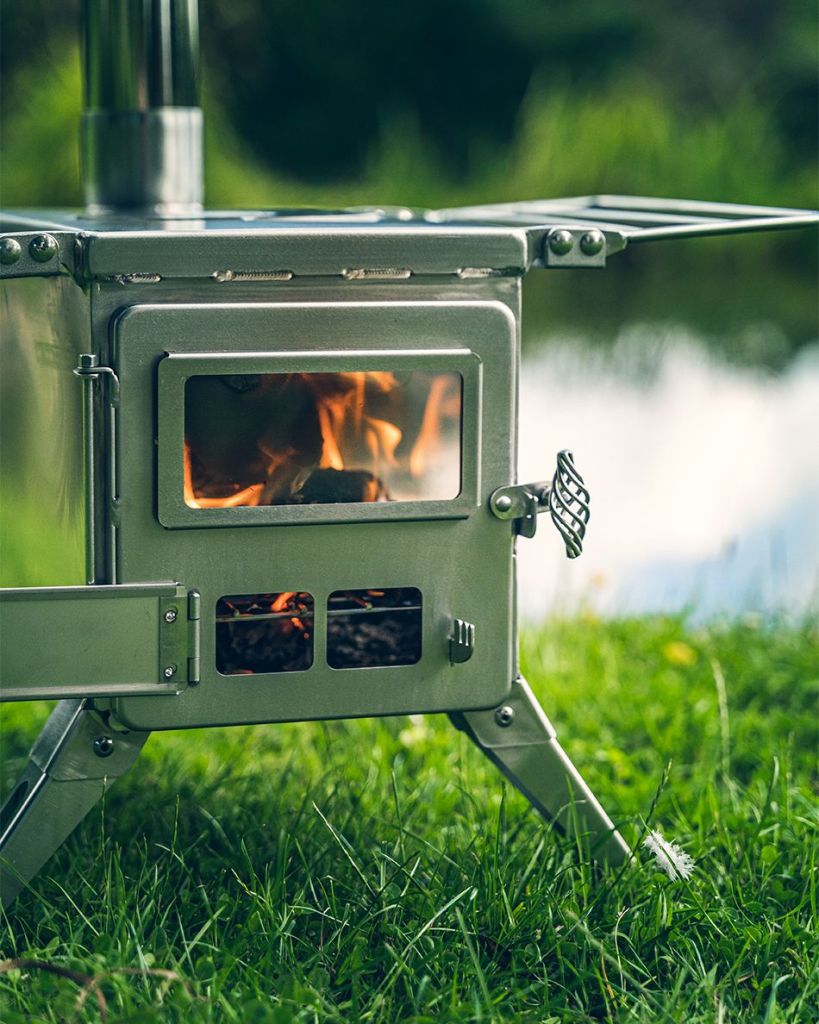 WINNERWELL NOMAD STOVE
Precision-crafted in 304 stainless steel, Winnerwell® Wood Burning Stove is highly portable, easy to use, and built to last. From canvas tents and teepees to recreational shelters such as yurts, tiny homes, and vans, this stove is a dependable heating and cooking solution.
STOVE ACCESSORIES AND SPARE PARTS
Winnerwell stoves are incredibly versatile thanks to the wide range of available accessories. Elbows, double-wall pipes, and flashing kits allow you to build a custom stove kit perfect for your shelter. Water tanks, ovens, and cookware provide cooking utility.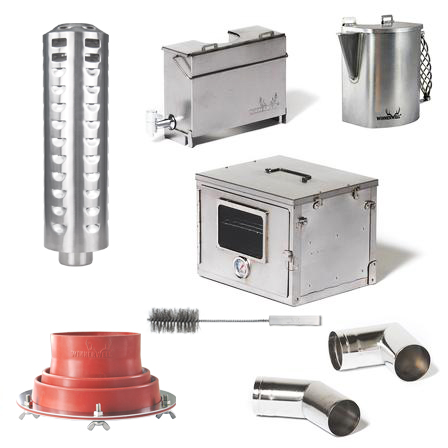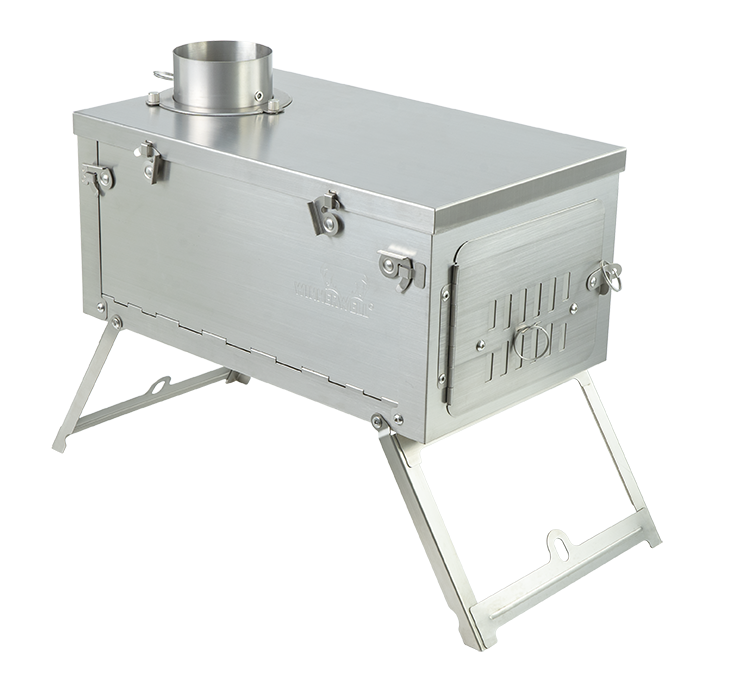 FASTFOLD TITANIUM WOOD STOVE
Ultra-light, highly packable, and easy to assemble in the field thanks to the innovative FastFold design, the Winnerwell FastFold Titanium Stove has no rival. Discover the go-to tent stove for backcountry hunters, skiers, and adventurers.
Ideal for heating and cooking in a wide array of stove-compatible shelters, Winnerwell wood-burning stoves deliver comfort and efficient performance on cold weather adventures around the globe. A wide range of Winnerwell stoves are built to heat your shelter, dry your gear, and cook your food. Inspired by our travels in Scandinavia, we applied our expertise in stainless steel fabrication to design and build the premier line of portable wood-burning stoves.